01. POLITICAL CONSULTANCY
"Trusa Consulting Services is a rapidly growing public relations company, specializing in political consultancy"
Trusa Consulting Services is a rapidly growing public relations company, specialising in political consultancy. Trusa Team include highly qualified consultants with experience at the heart of political parties, and at the centre of government, including ministerial office.

Trusa's philosophy is simple. We provide our clients with the best service available, by advising them on how to achieve their objectives through the political process. With our detailed understanding of the public policy process, we deliver a specialised service that others cannot match.

We are an entirely independent company, allowing us to concentrate on giving a high value service, without the need to support expensive overheads. Our ability to be flexible allows us to concentrate on tailoring our service to the precise requirements of our clients. There is no ritual application of a set formula at Trusa, just highly able consultants with real understanding providing precisely the right advice for our clients. We follow ethical standards in our work.

Trusa Consulting Services is a specialist political consultancy advising clients how best to identify, approach and influence the key decision-makers the Governments.

Supported by careful monitoring, research and intelligence gathering our extensive experience of and involvement in the political life of the United States and Russia, Middle East and North Africa, Central Asia enables us to provide guidance on the development and implementation of strategies to achieve clearly defined objectives.

With offices in New York, Washington D.C. , Istanbul and Ankara, we are strategically placed at the heart of National and Broader Middle Eastern decision-making
02. PUBLIC RELATIONS CONSULTANCY
TRUSA is ready to work with Emerging and Existing Political Figures of Turkey, Middle East and North Africa and Russia to be chosen with particular attention to their skills in corporate communications, financial media relations, investor relations, executive training, and Op-Ed writing and other writing assignments; for their experience in the financial sector. TRUSA would use a broad range of Media Relations and digital media tools to get the key political figures identity and message across to the right audience, through high profile TV appearances, editorial board meetings and key meetings with business leaders and think tanks. Our Executive Training programs have the proven ability to enhance political figures' profiles in the US, raise the visibility of the individuals, and prepare them to handle any question.

TRUSA is ready to submit preliminary project-based programs for potential visitors from Turkey, Middle East and North Africa, Russia to meet government officials in the United States. We believe its time for Turkey, Middle East and North Africa and Russia to have a voice in the U.S. market by leveraging key government officials from Turkey, Middle East and North Africa, Russia to communicate their messages and clear up mis- perceptions. TRUSA's expertise in this area is strong and backed by wealth of experience and guidance.

In positioning those countries' officials we anticipate employing strategies that would include a broad range of public relations/marketing and executive visibility. TRUSA will have a dedicated team, if hired, to ensure that its key objectives are being met during their visit.
"Building and implementing public relations strategies"
TRUSA offers a complete range of public relations/marketing services. With substantial experience positioning clients with various stakeholders, TRUSA develops and implements business-to-consumer and business-to-business PR campaigns to raise awareness, build anticipation, educate audiences, usher in marketing and advertising initiatives, and trigger desired actions. We are experts at developing newsworthy stories that resonate with the media; implementing strategies with quick-hit media results and sustainable news coverage; positioning a company's stories which take advantage of current trends and editorial windows; positioning clients and introducing executives and government officials as subject matter experts; among many other media services.

TRUSA has extensive experience with helping multinational clients achieve their communications goals, and understands how to convey the appropriate messages in the US cultural and media environment.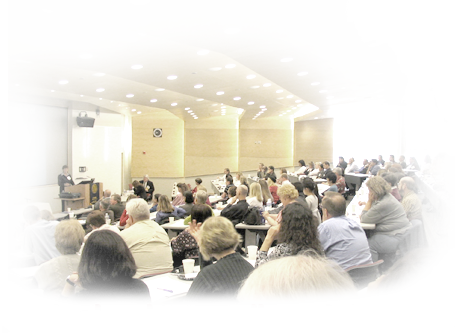 "Strategic media relations"
TRUSA offers a complete range of media relations services such as strategy development, collateral materials, targeted media lists and the full array of media support, including the creation of "news bureaus," arranging interviews, editorial opportunities, and developing trend stories.

TRUSA will apply the following element to organize media days for the government officials visiting the United States. This will allow us to better position the government official and prepare him/her/them to convey its core messages to the US press.

Key media elements include:
MEDIA PLAN DEVELOPMENT - TRUSA conducts due diligence designed to review the Company's communications efforts to date with the media and establish the depth of knowledge of the media as well as the established a rapport with key contacts.
MEDIA TARGETING - TRUSA will direct its efforts towards building awareness and coordinating advocacy among the following types of media outlets:
MEDIA MONITORING & ANALYSIS – TRUSA will monitor the press on all political, economical and environmental news that is occurring in the Turkey, Middle East and North Africa and Russia. TRUSA will keep Officials appraised of the media coverage and track the Company's inclusion in stories.
"Media Outreach"
TRUSA will actively work to develop and implement media outreach. The goal would be toposition the government officials for coverage during their visit to the US in the targeted media and ensure the media communicates core messages in the coverage.

MANAGEMENT INTERVIEWS - TRUSA will develop opportunities for officials to be interviewed in appropriate venues. The interviews would include print, broadcast as well as wire interviews (Dow Jones, Bloomberg, Reuters, etc.) and major media profiles.

MANAGEMENT PREPARATION - Prior to each interview TRUSA will provide officials with a briefing that includes a profile of the reporter, an overview of the opportunity and key messages. As appropriate, these briefings will be reviewed with officials.
"Networking Event"
TRUSA has the experience and ability to manage creative and memorable experiences that communicate key messages, and engage audiences. TRUSA recommends hosting select networking events when government officials visit the United States. This will help build rapport with key stakeholders in the US. Potential attendees could consist of: think tank, dignitaries, investors, US government officials, media and others.

TRUSA has strong connections in Washington and can provide the right audience to attend an event at the Private Clubs and Venues. This would also be open to the media.
"Project is Based On"
MEDIA TOUR IN NEW YORK AND WASHINGTON DC
Media Outreach
Media Desksides
Management Briefings / Interview Preparation
Follow-up/Assessment
NETWORKING EVENTS
Venue Selection
Attendee list and distribution
Logistical coordinator
Onsite support